The Building Blocks to a Smart Home
The Building Blocks to a Fully Custom Smart Home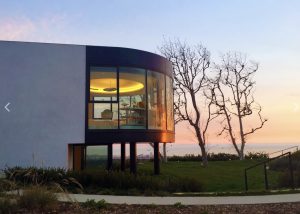 Whether you're constantly traveling, hosting movie nights, or work from home, smart home technology can add a level of convenience to your life that you didn't think possible. There are multiple ways to get the most out of your smart home system. The more you build into your system, the more you'll be able to get out of the smart home experience. Your investment into your smart home is more than just resale value and fun gadgets. Fully integrated smart home systems are an investment in your convenience, safety, and peace of mind.
Foundation: Lighting Control
Likely the most common way to take your smart home technology to the next level is to create
custom lighting scenes.
Scenes are preselected light levels for multiple lights for a certain task or event. Scenes make it possible to never walk into a dark home again. Not only do they save time, and add convenience, but they can also slay fear, and save stubbed toes.
Welcome Home!
A "Welcome Home" scene
can be preset to turn on your garage, hallway, and kitchen lights, or any path into your home that you choose. It could also raise your automated shades, lower your thermostat, and turn on your favorite album. What an entrance!
A Nighttime Pathway
If you often wake up in the night to use the bathroom, or get a drink of water, you can set a
dimmed lighting scene
to give you a clear, yet not overly bright pathway to save your toes and shins from the usual dangers of walking in the dark.

Good Morning
Do you have a hard time getting up and active in the morning? Set a scene with a time clock to activate as your alarm clock. Set the scene to raise your bedroom shades, turn the lights on to 30%, and play your favorite song. If only your smart home could start the coffee (there might even be a smart device for that!)
Food Prep
Kitchen scenes
make the home-cook more efficient and productive with a "food prep" scene for over-head lighting on the kitchen island and over the sink. There's no need to have every light on in your house. Not only is it a waste of resources, but a harshly lit home doesn't envelop it's inhabitants in a cozy atmosphere. Next time you're having friends over for a Netflix binge, dim your living room lights with the push of a button. Scenes make every day tasks impossibly simple.
Foundation Level 2: Automated Shades
Automated shades
are another form of lighting control- day lighting control. Automated shades are not only convenient, but can save considerable energy. The glare and heat from windows can be hard on our eyes and on our energy bill, but it can also wreak havoc on furniture, textiles and artwork in the home. Homeowners are turning to automated roller shades to work seamlessly with their smart home systems such as Lutron RadioRa2 or HomeworksQS.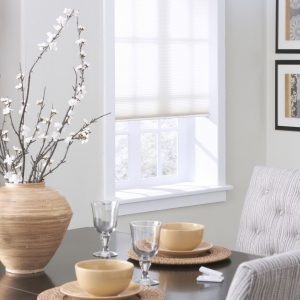 Daylight Harvesting
To kick your smart home into high gear,
daylight sensors
are a perfect way to marry your lighting control with your automated shades. Daylight sensors are about the size of a quarter, and detect when the sun is making it's largest impact on your home. Daylight sensors can wirelessly dim or turn off your lights to save energy, and raise and lower your shades depending on your specific settings.
The Mortar to Hold All the Bricks in Place
Apps on your smartphone or tablet
are the "wizard behind the curtain." They are the hub where you choose all your settings and preferences. Your home automation apps are where you'll set up scenes, time clocks, and more. Set up your apps for optimum convenience. Everyone knows that you can use your apps to do things like wirelessly turn your lighting on, or change your thermostat, but there is so much more that smart home apps are capable of. All of the below actions are set up through your home automation app.
Time Clocks
Most people use
time clocks
to control landscape lighting, or to make it look like the house is occupied when a family is on vacation, but there are many more uses for time clocks. For example, in Orthodox Jewish homes, time clocks are often used for many devices during Shabbat when work is prohibited. In your smart home system's lighting controls, you will find a multitude of ways to use time clocks. Not only are they able to repeat on any schedule you choose, but they can change (if you choose) according to daylight savings, and sunrise and sunset.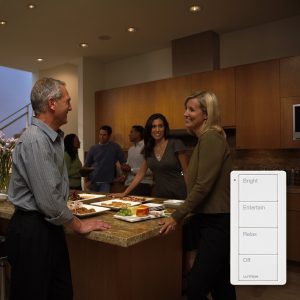 Never Enter a Dark Home Again
Geofencing
is an easy way to up your smart home game. When geofencing services are set up, your custom "Welcome Home" scene can be triggered to activate when you arrive within a pre-selected radius of your home. A "Goodbye" scene can also be added to geofencing to turn off lights in your home when you leave. Within your phone's settings, you'll want to make sure that your "location services" are activated. Once you've done that, inside your smart home app, you'll find the options for geofencing. You'll be able to preset your desired radius for your scenes to turn on and off. Don't worry about turning the lights off on your spouse when you leave the house, you'll get an alert asking you if you'd like to turn the lights off. You can decline if the house is still occupied.
Alexa, Turn On Good Morning
Voice recognition
is the most popular way to get the most out of your smart home. Setting up voice commands to handle tasks such as, "turn on my food prep scene," or "lower my bedroom shades," can really make you feel like your smart home is doing a lot of the work for you. Voice commands can be used for a myriad of tasks including light control, automated shade control, thermostats, music, television and more.
Accessories to Enhance your Smart Home
3rd party products
that you can add on to your smart home are what will really give you a greater sense of the smart home experience. Virtual assistants such as Apple's Siri, Amazon's Alexa, and Google Assistant seamlessly integrate with most smart home systems to operate your voice commands.
Automate the Temperature
Smart thermostats
from Honeywell or Nest have grown in popularity because of their ease of integration with popular smart home systems. Audio visual products from Sonos, and Control4 give you the ability to integrate with your smart home's scenes to be able to have an "entertain" scene that could lower your recessed lighting and shades, turn on your chandelier or pendants, and play your favorite album- all with one command.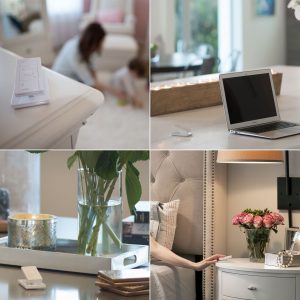 A Safer Home
Smart alarms, locks and doorbells
can all be used to add an extra level of security to your smart home. They can be controlled from voice commands, or controlled straight through your smart home app. Alarms, locks and doorbells aren't your only level of defense in your smart home. Smart home systems such as Lutron RadioRa2 can set a "panic" scene that can raise your window shades, and flash lights in your home to alert neighbors or people driving by that the home is in distress.
Your Home, Your Way
The possibilities for upgrading your smart home are almost endless.
The more you add to your system, the more technologically advanced, convenient, and secure your home will be. The best part about your smart home system, is that you can customize it specifically for you and your family. Your wants and needs for a smart home aren't going to be the same as your neighbors, so why have the same system. Customization is the best way to ensure that your home is working for you as an individual, not as a general consumer.
Reach out to Powerfull
Powerfull Systems
is your smart home system integrator! Located in Los Angeles, California, and established in 1998, Powerfull emerged at the dawn of "smart technology." Servicing distinguished homeowners in the Los Angeles area, Powerfull Systems has built a reputation on integrity, innovation and expertise that is second to none. Plus, they offer their
"Peace of Mind. Every Time."
Guarantee to assure the job is done to your satisfaction. For more information on what a Smart Home can look like, what it can achieve, and how to plan for one of your own, call us at
301-904-6767
.