Powerfull Systems is adept in solving challenges so you can do your job without worry.
Many of our clients do not actually purchase home automation technology or automated window shades, but are responsible to the overall design and aesthetics which may involve specifying and/or recommending products for their clients. Interior Designers often depend on Powerfull Systems to assist them in technical information that is necessary in order to provide intelligent design solutions for residential and/or commercial design projects. Additionally, budgeting for smart technology can be an important aspect to an interior design and should be addressed up front in order to ensure the end-user has a complete understanding of the costs involved when embarking on a large-scale remodel or construction project.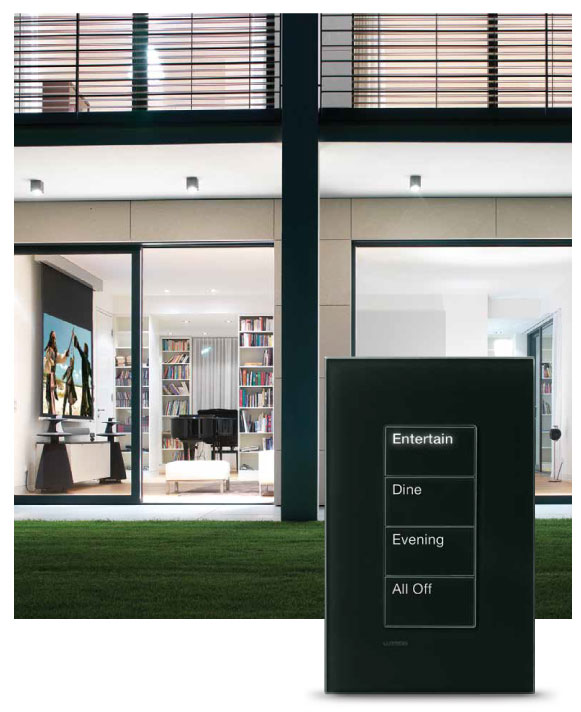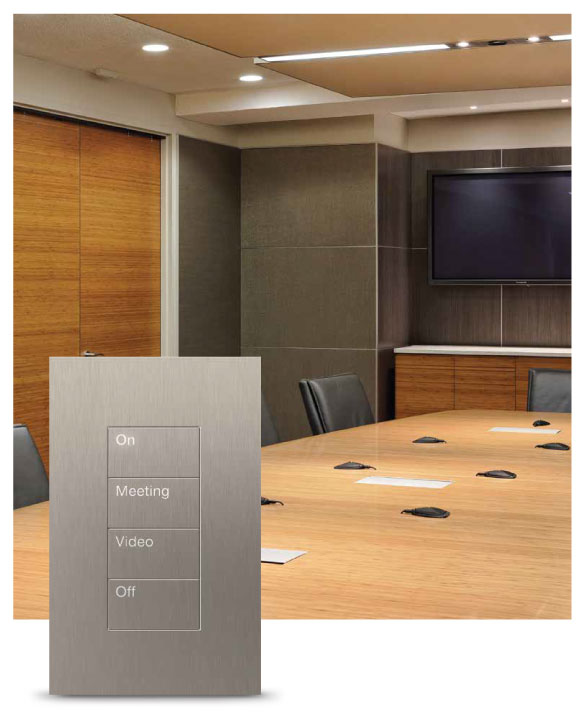 Lighting
Light is an absolutely necessary element for human beings. Light does more than just allow us to see, light has the potential to influence the way we feel, think, and act. Light can also affect our mood, our health, and our productivity; therefore, when illuminating your environment and surroundings, a quality light control system deserves your attention.
Light control is more than switching on and off electric lights. Light control is the ability to fine-tune and regulate the level and quality of light in a given space for specific tasks or situations. There are infinite variations of light scenes and settings to set a mood and to add highlight or low light to any part of your home. Controlling light properly not only enhances the experience; it helps to save energy by using light when and where it is needed most.
Whether you want to start small and add on later; Powerfull Systems can enhance the finest features of any room with a customized Lutron® or Vantage® lighting system. We can also offer you the convenience of controlling your home or business lighting system with Amazon Echo voice (Alexa) and from anywhere with an iPad, iPhone and other mobile devices.
Automation & Control
Designers are often impressed with the breadth of sleek and stylish options available to them in the form of wallstations, keypads, thermostats, and other technical enhancements that contribute to the interior designer's vision.
Automated Window Coverings
When interior designers have clients that want to add automated shading, you can depend on Powerfull Systems for technical design-build information that is crucial to understand prior to beginning any new design project. Additionally, Powerfull Systems carries all the major brands of automated window coverings. The array of fabrics, styles, and options available to designers grows every day.
If you need motorized or automated window coverings – think of Powerfull Systems for the following:
Cellular Shades
Pleated Shades
Natural Shades
Roman Shades
Solar & Roller Shades
Exterior Solar Shades
Shutters
Wood Blinds
Faux Wood Blinds
Horizontal Blinds
Sliding Panels
Vertical Blinds
Drapery Hardware
Motorized Drapery Track Systems
Motorized Awnings
Wood Shutters
Solar Shades
Roman Shades
All with Motorized Control!
Powerfull Systems understands the pressure put upon design professionals and can help alleviate some of those issues. We offer the following to our industry partners:
Design assistance for smart-home or commercial control
Plan review for lighting, lighting controls, and automated window coverings
Room typical drawings which outline many common room-types
Lunch and Learn training events
Assistance with budgeting and planning
Assistance with timeline planning
Joint meetings and product demonstrations for your clients
Showroom and product demonstrations in our Los Angeles facility
If you clients are asking for a home that is technologically integrated, elegant one-touch scenes and voice control, or automated window coverings, you need to know Powerfull Systems.
Powerfull Systems is adept in solving challenges so you can do your job without worry. We will design, install, and program a smart home system using products that are tailored to your specific project. In addition, we uphold our work with our "Peace Of Mind. Every Time." guarantee.
Your clients demand advanced solutions and with Powerfull Systems, you can deliver with ease.
Isn't it time you partnered with a trusted systems integrator? Contact us today.
Need help figuring out what services of ours will benefit your home or business? Have a question about our services? Contact us now to find out everything you need to know!