Creative Ways To Illuminate Your Home
As we mentioned in our Lighting Systems page; light is an absolutely necessary element for human beings. Light does more than just allow us to see, light has the potential to influence the way we feel, think, and act. Light can also affect our mood, our health, and our productivity, therefore deserves attention when illuminating our environment and surroundings. Fortunately there are a plethora of modern light fixtures available in the market to help us achieve any desired effect in our home's atmosphere.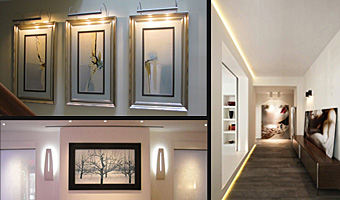 Art lovers can showcase their favorite artwork or collection with a spotlight or a light fixture designed to offer direct illumination. Picture Lights are a great way to highlight your paint collection and make it stand without obstructing the art piece. Direct lights can be easily customized according to your taste and requirements of personal space.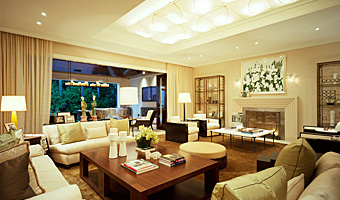 Dimmable recessed lights could be used everywhere in your home to control the ambience light and create different moods according with the occasion. Though some LED Recessed lights are still on a bit expensive side, once installed, they won't disappoint and will save energy in the long run.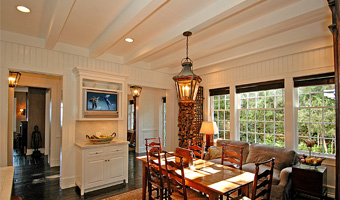 Ceilings fans and wall sconces have become an important part of the architectural lighting design and decoration statement. They are available in a wide selection of materials and finishes to match any décor style and some feature magnificent designs, capable to beautify the appearance of any room. Wrought iron, stainless steel, and brushed aluminum light fixtures and chandeliers can give an artistic touch to your dinning, ballroom, lobby, kitchen and many other rooms in your home. These fixtures combine creative design with beautiful aesthetics and are available in various styles like gothic, Victorian, modern, classical and others.
As you can see, there are plenty of products available in the market to creatively illuminate your home, just remember; light is an element of design which should be used not only for visual comfort, but also to achieve positive emotional responses. Skillful application of lighting can, more than any other element, affect the experience of the guest or viewer.