Josh A.I. : Complete Voice-Activated Smart Home Control
Meet Josh A.I., Your Complete Voice-Activated Smart-Home Solution.
Many large tech companies including Apple, Google and Amazon have forayed into the voice-activated smart-home market. The problem with some of these services, is that although they have their merits, the technology can oftentimes be a bit cumbersome. Today's home automation systems are all about convenience and comfort. Voice commands act as an integral part of the home system's convenience factor. Issues can arise when the voice assistant doesn't work as well as the user had hoped. The task of interacting with a voice activated mechanism can be awkward at first. Many devices rely on specific commands to speak "key phrases" to a device, to get the device to not only hear your command but understand your command can be problematic.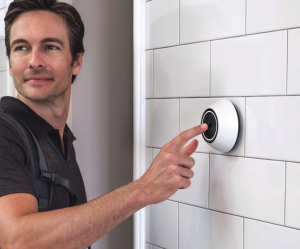 A Better Voice Controlled System
Josh.ai
began as a small startup, seeing a need for an advanced voice control system. The company quickly raised $11 million in pursuit of a more user-friendly interface. Today,
Josh.ai
is making waves in the home automation industry as being the premier voice control experience for luxury homes. Their revolutionary product called
Josh Micro
is the new standard for the high-end home market.
Meet the Josh Micro
The aim of
Josh Micro
is to simplify voice control. The
Josh Micro
component can be mounted just about anywhere. The device comes with an easy-to-install wall mount option, to give users a choice to have the device on a table or mounted on the wall. Equipped with a robust far-field microphone array,
Josh Micro
can easily hear requests from across the room.
More than Voice control
Josh Micro
is built to handle more than just voice commands. With seemingly unlimited touch possibilities,
Josh Micro
has a touch sensitive surface that makes way for custom event triggers. Single or double tap to trigger a scene such as turning off all the lights in your home.
Josh Micro
is completely customizable. The device is equipped with an assortment of contextual awareness and smart automations. The "Fine Tune" control feature adapts to your needs based on your latest command.  By telling
Josh Micro
to turn on the lights in your kitchen, the dial becomes a dimmer to further control the lighting.
Josh.ai and Lutron Electronics
So you're hooked. 
Josh.ai
sounds like all of your voice control dreams come true. But what does it work with to make the magic happen?
Josh.ai
works in congruence with all Lutron smart home systems, plus a host of other devices.
---
Some of the many devices Josh A.I. will work with:
---
Powerfull Systems Wants to Help
Powerfull Systems
is your smart home system solution. Located in Los Angeles, California, and established in 1998, Powerfull emerged at the dawn of "smart technology." Servicing distinguished homeowners in the Los Angeles area, Powerfull Systems has built a reputation on integrity, innovation and expertise that is second to none. Plus, they offer their
"Peace of Mind. Every Time."
Guarantee to assure the job is done to your satisfaction. For more information on what a smart home can look like, what it can achieve, and how to plan for one of your own — in particular the Josh AI voice activation controls — call us at
310-904-6767
.