With almost 50 years of innovation under its belt, Lutron has advanced the technology of lighting and shading control. Lutron holds over 2,700 patents and over 15,000 products for lighting and shading controls to provide the most efficient energy management. Lutron offers its systems or stand-alone components to be installed in either residential or commercial spaces. With its unique technology, Lutron offers wired or wireless systems to control both daylight and electric light in the most convenient and simplest form. Lutron is simply one of the best companies out there for whole home or business automation on both lighting and shading side.
Single Room Solutions
Lutron gives you the freedom to personalize the light in any space. Our single room solutions allow you to effortlessly adjust your lighting for different tasks – and our switches, wallplates, phone, and cable jacks come in a variety of colors to match your décor.
---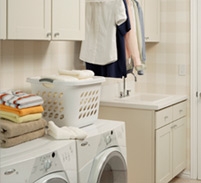 Save Energy
Create inviting, comfortable living spaces while reducing energy costs with Lutron dimmers, timers, and sensors. With a dimmer, you save energy every time you use your lights. Automatically turn off lights or bathroom exhaust fans with a countdown timer. Ensure lights in unoccupied rooms are never left on with an occupancy or vacancy sensor.
---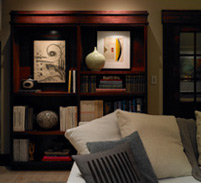 Elegance & Ambiance
Lutron controls are designed to look and work beautifully. Light affects the way you feel and the way things look around you. Dimming helps you to create moods and transform rooms, set the perfect atmosphere for entertaining or turn your bath into a soothing spa retreat. You can even match your décor with controls in a stylish color and finish.
---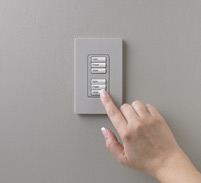 Convenience
Take your lights to a new level – control them from anywhere in a room or even outside your home. Control of your lights isn't limited to a spot on the wall. Adjust lights or ceiling fan from your bedside, turn lights on or off from your car or use an occupancy sensor so lights will turn off automatically.
---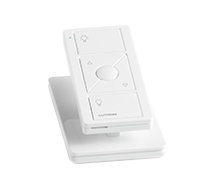 Remote Control
Add drama and excitement to your home with wireless control at the touch of a button. Create an affordable wow-factor for your home – dim the lights and start a movie, all without leaving your seat. Turn lights on or off from outside your home, whether you're in your car or out for a walk. Adjust lights and ceiling fans with an IR remote.
---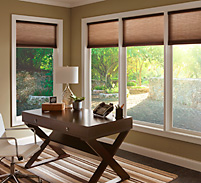 Control Daylight
Control of the light in your home is about more than electric lights – it also involves the ability to fine-tune how much sunlight enters a room. Silently adjust shades or draperies to create privacy or protect valuable furnishings. Reduce glare on your computer and television from windows or a skylight. Add elegance with a variety of window treatment styles – see shading solutions.
---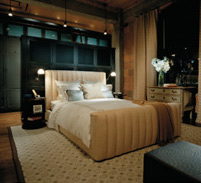 Personalized Light Control
Make lighting about your home and your lifestyle by personalizing how you utilize the light in a room. Create lighting "scenes" by controlling multiple lights in a room, such as a kitchen. Adjust overhead, under cabinet, and sink lights with the touch of a button for food preparation, dining or clean up. In your bedroom, turn on a reading light and close the drapes from your bedside or transform a family room into a home theater experience.
---
Single room product line:
Caséta Wireless – control & adjust your lights and shades from anywhere
RadioRa 2 – a wireless option for either single room or whole home
Grafik Eye QS – controls both electric light and daylight
Grafik Eye 3000 – controls multiple setting lights for larger rooms or commercial buildings
Stanza – great for guest rooms or hotels
Maestro Wireless – Allows you to control any combination of light level with 10 controls
Energi Tripak – best for stand offices, conference rooms, or classrooms
RadioRa 2
RadioRA 2 is a wireless total home control system. This energy-saving system gives you the ability to adjust the amount of daylight and electric light (using light controls and automated shades) as well as temperature in a single room or throughout your whole home.
---
Applications
Save Energy
 — Occupancy/vacancy sensors are ideal for rooms where lights are often inadvertently left on such as bathrooms and utility rooms. The energy-saving benefits of a RadioRA 2 system go beyond simply dimming or switching the lights. The system makes it easy to manage your home's lighting to maximize savings.
---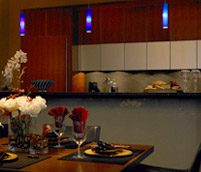 Entertain
 — Light control in the kitchen lets you showcase design features such as stylish appliances, custom cabinetry, or distinctive countertops. Add versatility to your kitchen by creating scenes for any task. Dim the lights and lower the shades for dining or catching up with your family over an evening snack.
---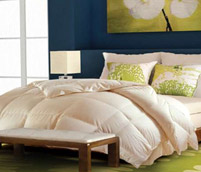 Relax
 — Dim the lights and lower shades for privacy at the touch of a button from anywhere in your home. Conveniently turn on your lights from the comfort of your car as you approach your home. Create a path of light from your driveway or garage, so you'll never have to walk into a dark house again.
---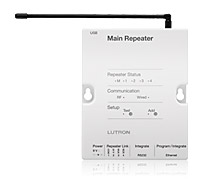 Features
System Benefits
 — The benefits of RadioRA 2 are brought to you through a combination of light, shade, temperature, and appliance control. You're not only investing in a system that will enhance your life, you're also making a conscious choice to lessen your impact on the environment.
---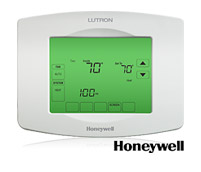 Temperature Control
 — Add temperature control to RadioRA 2 for increased convenience and energy savings. Choose from our NEW TouchPRO Wireless™ thermostat or our HVAC controller with wireless temperature sensor, both compatible with the seeTemp™ wall control. You can also control the thermostats from mobile devices, so you can conveniently adjust temperature even when you're away from home.
---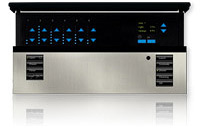 Flexible, Scalable, Reliable
 — Choose from a variety of wireless components to customize and grow your system from a single room to a whole home. RadioRA 2 works directly with Sivoia® QS Wireless shades and drapes, GRAFIK Eye® QS, and occupancy/vacancy sensors. Clear Connect ™ RF technology ensures ultra-reliable wireless communication between components.
---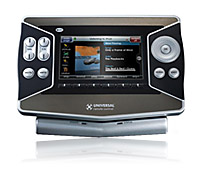 Open integration
 — RadioRA 2 provides control from universal remotes, home automation systems, mobile devices, and more – all from a single repeater. The Lutron integration protocol allows virtually any device capable of sending and/or receiving RS232 or IP commands to control lights and shades. Two-way functionality provides the ability to monitor the status of lights in the home including light levels and access database-level system information.
---
RadioRa 2
 keypads, dimmers, seeTemp™ wall controls, and accessories come in a variety of beautiful color palettes, while shades are available in a wide variety of fabrics and styles. You can choose colors and fabrics to complement a room's look and feel, and to coordinate with the overall style of your home.
Whole Home Solutions
The power to transform any space with light is now yours, at the touch of a button. Control the light and shade levels in a single room or throughout your whole home using a hand-held remote, wall-mounted keypad, tabletop control, and now, your iPad® or iPhone®.
---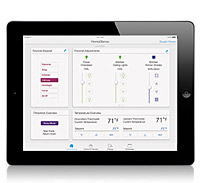 Integration & Home Automation
Seamlessly integrate technology into your home. Lutron light control systems can combine with audio, video, security, and HVAC. From simple incorporation with a single system to sophisticated high-level integration, Lutron designs its controls to work reliably and intuitively with other systems in your home.
---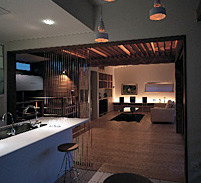 Energy Savings
Whole-home systems make it easy to dim the lights throughout your home to create ambiance and save energy with wireless controls. Install discreet occupancy/vacancy sensors to ensure lights are turned off when rooms are unoccupied.
---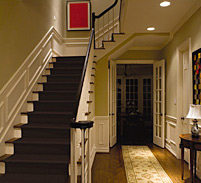 Safety & Security
Enjoy the safety and security of advanced wireless lighting control. Create a safe path of light to, through, and around your home. Connect your security system to your lighting system for an added level of assurance. Add automated shades to create privacy or protect valuable furnishings.
---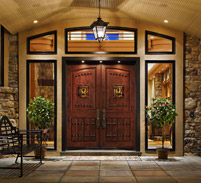 Pathway Lighting
Create safe navigation through your home. No need to walk from room to room to control each light. Press a button to illuminate a pathway from your bedroom to move easily and safely throughout your home at night.
---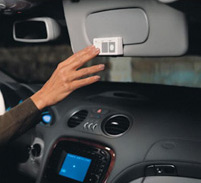 Control Lights from the Car
Let your lights welcome you home. With a lighting system, you can press a button and your interior/exterior lights turn on as you arrive home. Illuminate a pathway of light from your car and into your home. Ensure lights are turned off when you leave with a single touch of a button.
---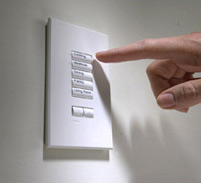 Multi-room Control
Customize areas of your home to meet your needs. Make the most of an open floor plan or master suite with Lutron wireless controls. Whether you want seamless transitions from your kitchen to your dining and family room areas, or a master bed and bath that is a relaxing retreat, wireless control can make your lights more intuitive and personalized to your lifestyle.
---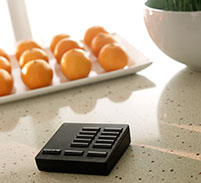 Enhanced Convenience
Tabletop controls make life a lot easier. An "All Off" button at your bedside turns the lights in your home off with a single touch – no need to worry about leaving lights on or having to go back to check in the middle of the night. The "All On" button brings all the lights on at a single touch, brightly lighting every area.
---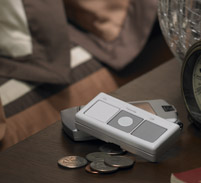 Remote Control
Take light control with you wherever you go. The convenience of light control is portable – a wireless controller can be kept in your car, in your purse, or tableside. Whether you're arriving home in your car, returning from a walk, or resting on the couch, you can control the light in your home at the touch of a button.
---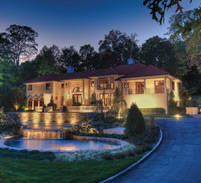 "Away" and "Vacation" Mode
When you leave for the day, simply press "Away" and conveniently leave your home exactly as you like it – all lights off, all lights on, or anywhere in between. Program a "Vacation" scene to replay your daily routine – turning the lights on and off, raising and lowering the shades – as if you were still home.
---
Whole room product line & recommended solutions:
HomeWorks® QS
RadioRA® 2
Sivoia® QS Wireless Shading Solutions
Radio Powr Savr®
Caséta™ Wireless – 2500 Sq.Ft. Max house size
HomeWorks QS
HomeWorks QS, designed for exclusive homes, integrates the control of all your light, interior and exterior, electric light and daylight. The system also integrates with other manufacturers for audio-visual and HVAC control, as well, for broader control of your home environment.
---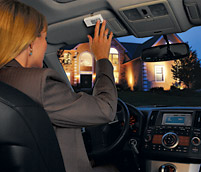 Applications
Come Home Safely
 — When you arrive home in the evening all you'll need to do is press a single button before you even get out of your car to brighten key entry points as well as exterior lights. You'll always have a warm and safe welcome home with HomeWorks QS.
---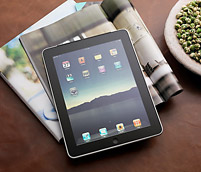 Intelligent Control
 — Integrate HomeWorks QS with your iPhone®, iPod® touch, iPad®† and Android™ devices†† and you can easily check the status of your lights, shades, and HVAC when you're away from your home. Having whole-home control when you're out of town or simply out for an evening provides a hassle-free way to save energy.
---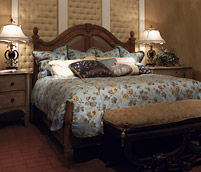 Rest Assured
 — Before you retire for the night, lower your shades, turn all the house lights off and set back temperature from the comfort of your bed with the "Goodnight" button. Not only can you control the lights that surround you, but also the lights halfway across your home—so you can rest assured no lights are left on, wasting energy.
---
† iPad, iPhone and iPod touch are registered trademarks of Apple®, Inc., registered in the U.S. and other countries. †† Android is a trademark of Google Inc. Use of this trademark is subject to Google Permissions.
---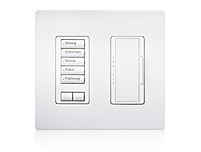 Features
Convenience
 — Create "scenes" with HomeWorks QS — preset light and shade levels that you can recall at the touch of a button. For example, press the "Entertain" button on the keypad in your foyer and lights and shades will adjust throughout your home to create just the right light.
---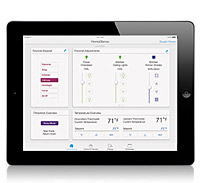 Integration
 — HomeWorks QS easily integrates with 3rd party manufacturers. Control lights, shades, audio-visual equipment, and temperature controls from a single keypad.
---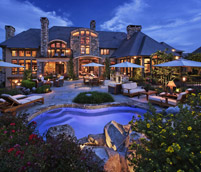 Security
 — HomeWorks QS integrates with home security systems. In the event of an alarm, interior lights turn on, illuminating a safe exit, while exterior lights flash to attract attention. HomeWorks QS also makes a home safer by automatically turning landscape and security lighting on and off each night.
---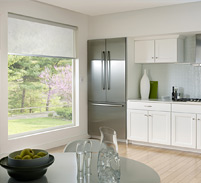 Daylight Control
 — With HomeWorks QS, you can have your shades programmed to adjust their height based on the time of day and the position of the sun. Shades are an effortless way to conserve energy because they help lower cooling costs in summer and heating costs in winter.
---
What's New — Sivoia® QS Horizontal Sheer Blinds
 Offering the elegance of a sheer with the precise control of a blind, the new horizontal sheer blinds lend a soft, sophisticated look to any space. Sheer layers diffuse light and offer privacy, while vanes tilt in perfect alignment to adjust the light levels of the room. Integrate with a Lutron home system to create scenes and recall a preferred blind position with the touch of a button.
Shading Solutions
Daylight has a quality that we respond to emotionally. Colors read true, finishes reveal their texture, and an uplifting quality pervades any room bathed in daylight. As we become more conscious of our footprint on this planet, we realize that making the most of daylight in our homes simply makes sense.
---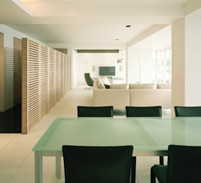 Save Energy
Utilize your shading system to save additional energy beyond routine use of shades. "Winter warm" opens the shades, taking advantage of sunlight warming a southern façade. "Summer cool" does the opposite by lowering shades and blocking solar heat gain, thereby reducing your cooling costs. In addition, Lutron shading fabrics are made from sustainable materials for complete environmental and energy savings.
---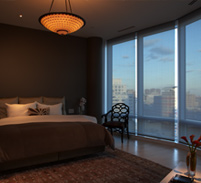 Elegance & Ambiance
Lutron controls are designed to look and work beautifully. Stylish control and fabric options coupled with innovative technology elegantly transition a space to create the right amount of light for any activity. Shades align precisely within 1/16 in of each other for a balanced, beautiful look to a row of windows.
---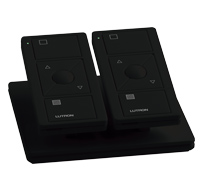 Convenience
Managing daylight is not restricted to a single wall station in your home. Shading systems can be controlled using a myriad of keypads, IR remote controls, wireless tabletop controls, or set to an astronomic time clock for automatic adjustment of shades.
---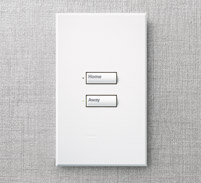 Safety & Security
Utilize a whole-home shading system for simultaneous control of all shades. By setting a pre-determined scene for "Away", simply select this button when leaving to close all shades and restrict the view inside your home.
---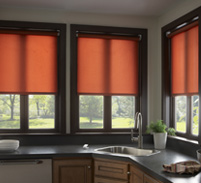 Reduce Glare & Protect Furnishings
Lutron shading systems diffuse light and prevent glare from washing out a computer or television screen. Shading systems also protect furniture, fine art, rugs, and even wood surfaces, from the sun's damaging UV rays. Stay cool in the summer and warm in the winter by using shading systems to deflect or harness solar heat.
---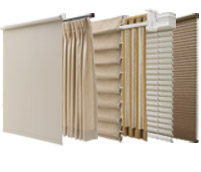 Breadth of Line
 — For over 20 years, Lutron shading solutions have helped conveniently control daylight, while also saving energy. Today, we offer over seven different styles of window treatments in a variety of colors, textures, and fabrics that are sure to enhance any décor.
---
Shading product line & recommended solutions:
Sivoia QED – motorized options for drapes, roller shades, or vertical drapery
Sivoia QS – for automated window treatments, can be integrated with Grafik Eye & Quantum
Sivoia QS Wireless – wireless option for single room or whole home control
Hyperion Solar – adaptive shades based on the sun, reduces the effects of direct sunlight
Sustainable Fabrics – different choices for roller, drapery, roman and tensioned shades
Serena® Remote Controlled Shades with system & non-system options
Caséta™ Wireless, SeeTouch® Keypads & Pico® Wireless Control
Serena & Sivoia QS Triathlon Shades
Serena honeycomb and roller remote-controlled shades offer the beauty, luxury, and quality of a Lutron motorized shade at a price comparable to that of other brands' manual shades. Sivoia QS Triathlon is the most fashionable, flexible, and affordable motorized shading system. These battery-powered solutions offer a 3-5 year battery life for easy installation and maintenance, perfect for retrofit applications. Available in new roller shade or insulating honeycomb styles, these shades have a wide variety of beautiful fabric colors and textures to meet the functional and aesthetic needs of any space.
---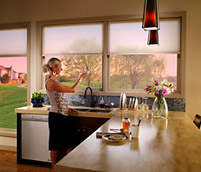 Serena Shades
Block Strong Rays
 — Eliminate glare and create the ultimate viewing experience in your media room with Serena shades. When you're ready to watch a movie simply close the shades using the remote from the comfort of your couch.
---
Control Within Reach
 — Adjust second-story shades safely and effortlessly. Thanks to battery power, the touch of a button will let you operate your shades from anywhere in the room.
---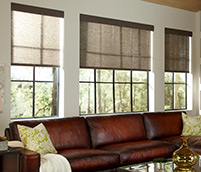 Convenient Control
 — Control your shades in conjunction with your lights, and transform your space for any activity. Sivoia QS Triathlon shades are the only battery-powered shades available today that integrate seamlessly with a whole-home control system such as RadioRA® 2 or HomeWorks® QS.
---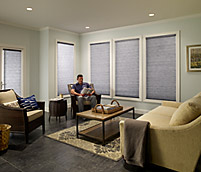 Sivoia QS Triathlon
In The Sunroom
 — Prevent the midday sun from turning your sunroom into a sauna by pressing a button to lower all of your shades, so you can stay cool and comfortable.
---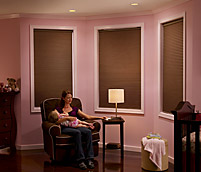 In The Nursery
 — Use a remote control to silently lower blackout shades in the nursery, so you can block the sunlight without waking your sleeping baby.
---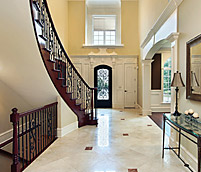 In The Foyer
 — Large windows, such as those in the foyer, often don't provide much privacy. With Sivoia QS Wireless, out-of-reach windows can be easily covered with battery-powered shades that close with a single button-press, enhancing privacy and leaving you with peace of mind.
---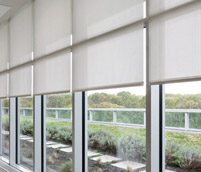 Ultra-quiet Operation
 — Serena & Sivoia QS Insulating Honeycomb & Roller Shades maintains the ultra-quiet performance and precision shade alignment that is the hallmark of advanced shading solutions by Lutron.
The Ivalo Lighting Collection
Providing functional, aesthetic solutions for every kind of space, Ivalo Lighting designs and manufactures decorative and architectural fixtures for indoor and outdoor applications. Products include LED and fluorescent pendants, interior sconces, exterior sconces, LED linear and recessed lighting. In addition, Ivalo's new LEDs products provide the capability to use warmer and various colors of light at a fraction of the wattage of traditional light sources. More than simply lighting for a space, Ivalo fixtures are architectural elements comprised of technology, quality, and high design.
Product Families Include:
---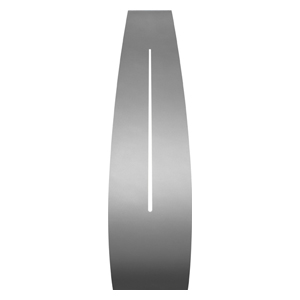 L'ale Interior Sconce
 — A 27″ high interior sconce, ranging from 8″ to 4.25″. Direct/indirect light only. For use on walls, flanking doors, and between windows and elevators.
---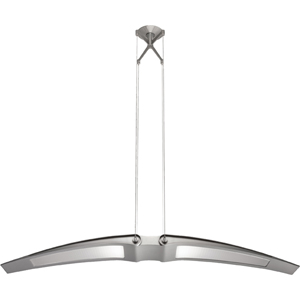 L'ale Pendant
 — 4'8″ long, direct/indirect light, suspended by Ivalo's i-wire power cable. Designed for use singly or in multiples at the same or varying heights in ballrooms, lobbies, atriums, private offices, and over conference room tables and reception desks.
---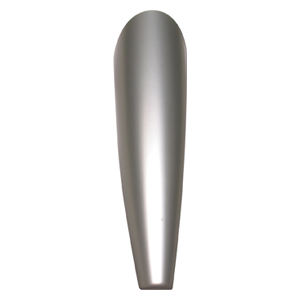 Aliante Demi Sconces
 — 21″ long, available direct/indirect and indirect light only; and 27″ long, indirect only. For use on any wall, flanking doors and elevators, between windows, and on columns. Available in 8 different finishes.
---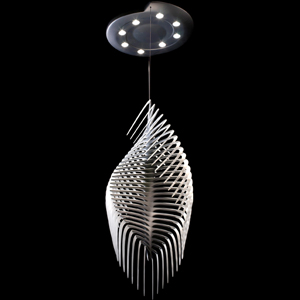 Daedalus Pendant
 — The fixture is organized around two delicate curving lines described by the ribs of the central helix. The feathery quality of the glass blades inspired the name: Daedalus.
---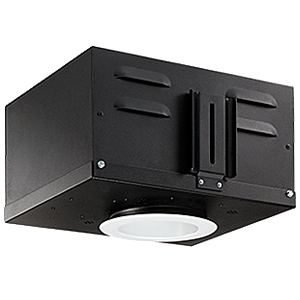 Finiré® Recessed LED Fixture
 — Finiré eliminates guesswork by ensuring 100% compatibility between LED fixtures, drivers, and controls. Available in 15 W, 22 W, and 34 W models — all delivering smooth, flicker-free dimming. This complete solution combines an architectural grade fixture with a high performance Hi-lume® A Series LED driver designed to work with Lutron dimmers/controls.
---
Product Literature
 – Find all the Ivalo products on the Ivalo Collection and the Ivalo Finiré Brochures. They are the perfect introduction to the Ivalo Lighting fixtures, showcasing the impressive forms and space enhancing applications they are used in.