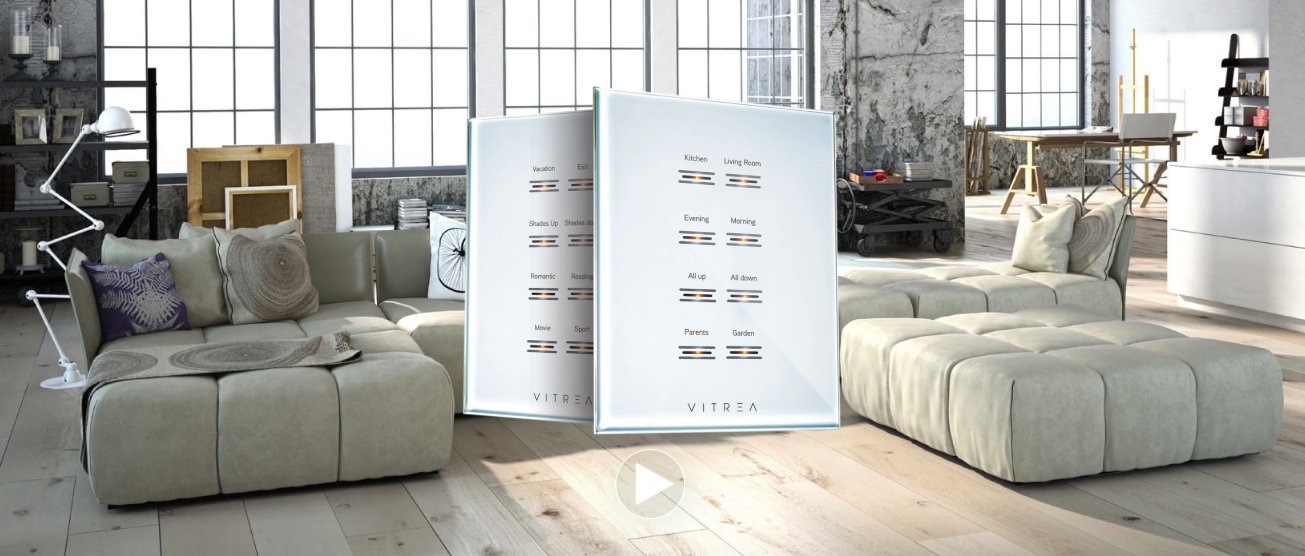 Vitrea: Elegant Lighting Control
With more than 25 years of experience in the telecom and communication industries, Vitrea, an Israeli company, stands out as an innovative leader in home automation technology. Engineers and designers contribute the best of both worlds to make exquisite products with superior functionality.
Vitrea presents years of experience in engineering and design — we've learned that one size does not fit all which is why we have created different systems to meet the needs of every project. Our vision is to bring beautifully designed, innovative and reliable technological solutions for any electric need to home and business owners and enable them to control and connect their interior spaces in an elegant yet simple and affordable way.
Controlling your interior spaces has never been simpler. With the touch of a finger or a tap on your mobile device, set the ambiance of your space and enjoy digital luxury. Lights, blinds, HVAC and security systems can all be activated, regardless of whether your home or half way around the world.
For more information on Vitrea products and solutions, contact Powerfull Systems.